Velocity offers robust execution services with highly competitive pricing. In addition, we can scale to support any client, regardless of size or location, while providing custom reporting and a focus on customer service.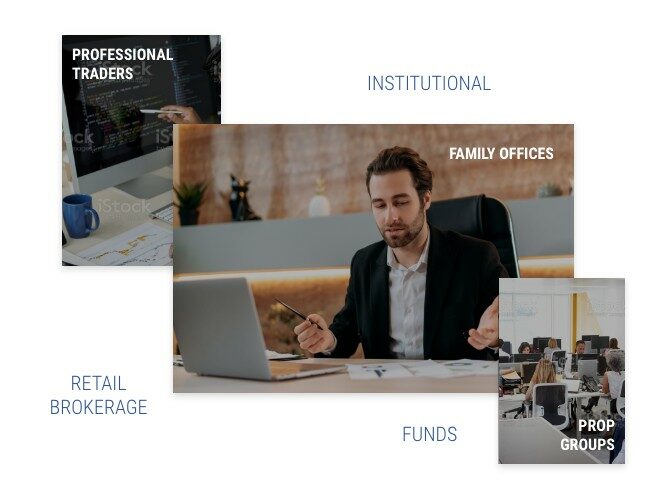 Velocity's clearing platform is trading system-agnostic, and our infrastructure integrates with several external EMS platforms.
For clients that use their own proprietary EMS or work with a platform that is not currently integrated with Velocity Clearing, we will, on a best efforts basis, work to integrate your EMS with our systems to ensure a smooth and seamless transition to our platform.
Our team of experts is focused on high-touch execution and providing our clients with transparency and flexibility to enhance their trading performance and operational efficiencies. The Velocity Clearing platform is system agnostic, works with any trading solution, and easily integrates with external systems. If your system isn't integrated with Velocity, we'll work with you to ensure a smooth and seamless transition.
Our low-touch tech provides algorithmic and smart order strategies to improve speed, optimize trade execution, and lower costs by finding the best available price for each order.
Secure liquidity sources to execute orders and trades privately without impacting public market price. We focus on providing superior execution and economically sourced liquidity with sponsored access to all major exchanges, ECNs, ATSs, and single broker platforms.
Scale your business and increase your firm's assets under management and profitability by offering a comprehensive range of services and execution routes from Velocity to benefit your clients.
Manage your portfolios with access to various products and research, risk management, trade execution, clearing, and settlement services. We also offer broker-assisted trading for complex orders.
PERFORMANCE REPORTING, NIRVANA SOLUTIONS
Secured FTP and mobile access to data, analytics, and seamless integration for front, middle, and back-office workflows.
For clients with high-volume, complex, or specialized processes, we provide high-touch, personalized, hands-on service from our highly experienced trading desk staff.
We provide low-touch services for clients looking for a more automated, independent model using our technology-driven tools.
Our proprietary stock locate system, high-tech clearing, execution platforms, and competitive securities lending services create the ideal environments for our clients.